Current issue: 2/2018
The second issue of this year's Loutkář – Puppeteer continues with the exploration of the transitions of fine arts into the puppet theatre; this time with the focus on the second half of the 20th century. After the introductory article by Cristina Grazioli and the essay by Radoslava Schmelzová the series of interviews and essays on important artists begins: Joseph Beuys, Jean Tinguely, Harry Kramer, William Kentridge, Enrico Baj, Fred Schneckenburger. One of them is also Tadeusz Kantor; In Loutkář – Puppeteer represented by an essay on the relationship between his work and Edward G. Craig's. Czech artists are represented by František Skála, Petr Nikl and Petr Kavan. There is also an article about the Kolotoč Art Theatre, the phenomenon of the eighties in Czechoslovakia.
The new Loutkář – Puppeteer also features reviews – the authors focused on the current repertoire of the Malé Theatre in České Budějovice and the Puppet Theatre in Ostrava. The reviews of the latest productions of Minor Theatre also aren't missing. The section Profile contains the case studies of Kateřina Lešková Dolenská and Vladimír Hulec, who were analysing the work by the authors duo Tomáš Jarkovský and Jakub Vašíček. The studies are accompanied by an interview with the authors and by a detailed study of the history of DRAK Theatre by Sandra Kotis Milčinská. Last but not least, Loutkář – Puppeteer also includes another episode of the serial on puppets in the Czechoslovak television and film, articles about the festivals (Czech festivals of amateur theatre and a festival in Bielsko Biała in Poland) and Loutkář – Puppeteer also celebrates Bója Šulc, the new holder of the Thalia award for lifelong contribution to puppetry.
Current issue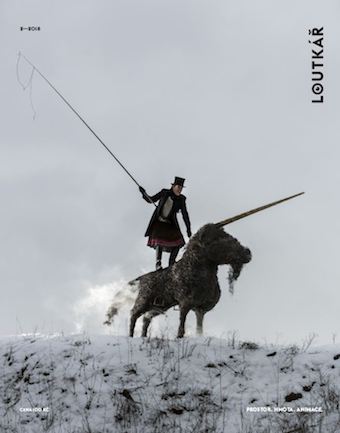 Anniversaries
Milada Trnková (16. 9. 1933 – 25. 5. 2018)
Jitka ml. Kalábová (18. 9. 1963)
Zuzana Kolomazníková (27. 9. 1963)
This website is maintained by Sdružení pro vydávání časopisu Loutkář, Celetná 595/17 Prague, ID no.: 67363741. The content of this website is subject to copyright law and without consent of its owner may not be disseminated further. The owner does not accept any responsibility for the content of third-party websites linked from this site.