Current issue: 4/2018
The year 2018 is over and the very last issue of the Loutkář – Puppeteer of the year is being released. This year's theme brought us into the world of fine arts where we searched for influences and inspirations affecting puppet theatre. Our quest ends in the fourth issue with an accent on the Czech puppet scenography. Names such as Pavel Kalfus or Petr Matásek have become world famous thanks to the fact that the Department of Stage Design at KALD DAMU is one of the few specialized centres of this type in the world. Therefore the section Theme is this time focused on what is the state of puppetry today and who is mentoring young talents.
With this issue the series of portraits of pedagogues awakening the love for puppets in their young students draws to an end. So does the block of articles devoted to the jubilant DRAK Theatre. We introduced some of the exceptional personalities associated with its sixty-year existence (František Vítek, Josef Krofta or Václav Poul) and we also gave space to the current leaders of the theatre.
The issue closes by several contributions dedicated to the cultural coexistence of Czechs and Slovaks. This special relationship wasn't interrupted by the political breakdown of the federation and so the idea of Tomáš Garrigue Masaryk of mutual proximity lives to these days.
Current issue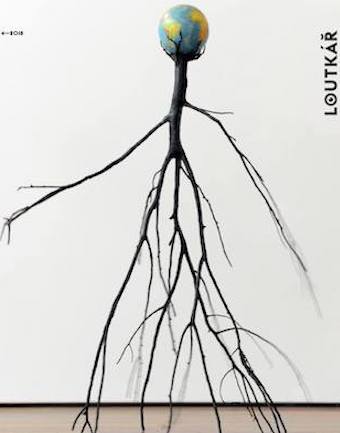 Anniversaries
Irena Baierlingová (7. 1. 1944)
Milan Slepička (10. 1. 1939)
Josef Jakoubek (11. 1. 1939)
Miroslava Krištofová (15. 1. 1939)
Luděk Richter (26. 1. 1949)
Dagmar Schwarzbachová (30. 1. 1959)
This website is maintained by Sdružení pro vydávání časopisu Loutkář, Celetná 595/17 Prague, ID no.: 67363741. The content of this website is subject to copyright law and without consent of its owner may not be disseminated further. The owner does not accept any responsibility for the content of third-party websites linked from this site.